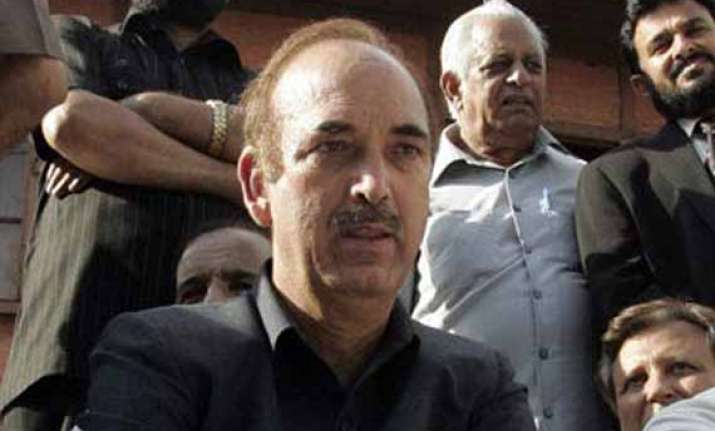 Srinagar: Senior Congress leader Ghulam Nabi Azad today said the RSS, which had always "misguided" the people, had swung the recently concluded Lok Sabha elections in favour of the BJP.
"The Congress has its own way of fighting elections by organising public meetings and by spelling out its policies, but the RSS since its inception has misguided people," he told reporters here.
Azad, who chaired a meeting of the state Congress held here to analyse the reasons for party's poll debacle in Jammu and Kashmir, alleged the RSS had resorted to rumours at the time of electioneering to propagate its agenda.