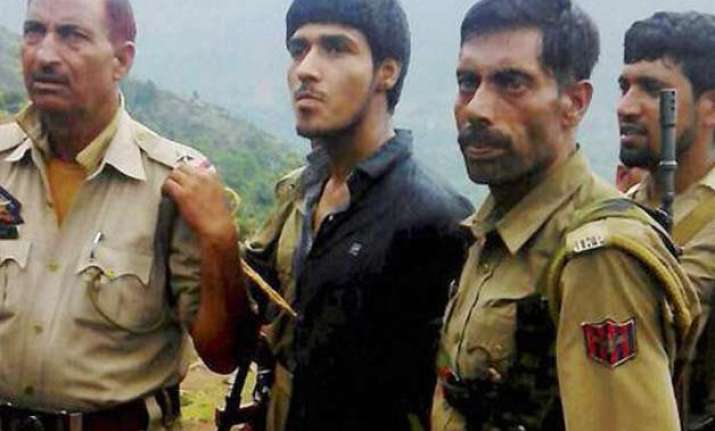 Mumbai:  Shiv Sena MP Rajkumar Dhoot on Thursday announced award of Rs 5 lakh for the men who apprehended the terrorist in Udhampur district on Wednesday."In appreciation of tremendous bravery and patriotism shown by the two young citizens of India namely Rajesh Kumar and Rajesh Sharma in capturing dreaded terrorist in Udhampur while putting their own lives at risk, I, Rajkumar Dhoot, Member of Rajya Sabha from Shiv Sena, offer Rs 5 lakh to be shared between both of them," Dhoot said in a statement.
In the Udhampur attack, two heavily-armed terrorists believed to be from Pakistan had ambushed a convoy of BSF personnel and opened fire in which two constables and a militant were killed while another terrorist was caught alive in a manner identical to the nabbing of 26/11 Mumbai attacker Ajmal Kasab.
The arrested Lashker-e-Taiba terroristMohammed Naved Yakub, who has claimed that he hailed from Faislabad in Pakistan. He was successful in fleeing from attack site and entered a village where he took about 5 person as his hostage.
Kumar and Sharma were among those who overpowered the terrorist and nabbed him.