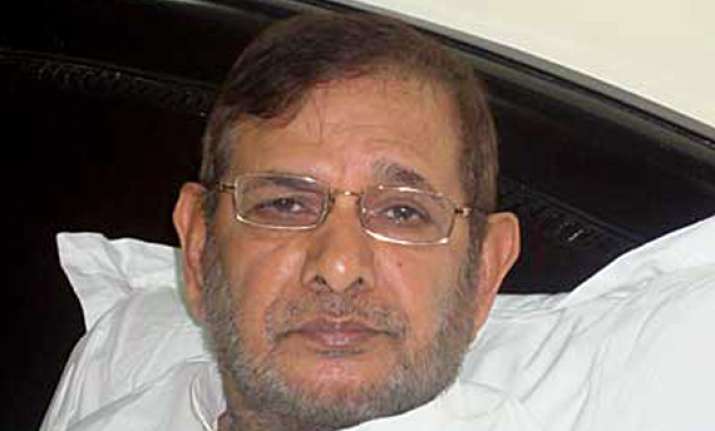 Bhopal, Dec 4: Janta Dal (United), a key constituent of BJP-led NDA, today said the UPA government should either roll back its decision or accept an adjournment motion and debate the issue in Parliament.

"There is no confusion in this regard (in Opposition ranks). Government should either roll back the (FDI) decision or accept censure motion in the Lok Sabha on the issue," JD-U President Sharad Yadav said at a press conference here. 

The Congress-led government has no majority in Parliament on the issue, the NDA convenor asserted.  Referring to reports that West Bengal Chief Minister Mamata Banerjee spoke to him last night on the issue of suspending the decision on FDI, Yadav said it was unfortunate that his personal telephonic talks had got leaked. 

He sought to know why the Manmohan Singh government took such an important decision when Parliament was in session.

"In case of Anna Hazare, the government was saying that Parliament was supreme. But in the case of FDI, it says that the executive is above which is not acceptable." "Our stand is clear - no FDI in retail will be permitted as it will render crores of small and petty traders unemployed in the country," the Lok Sabha MP stated. 

When his attention was drawn to the BJP's 2004 manifesto advocating 26 per cent FDI in retail, he said, "everyone knows that nobody reads manifestos in this country." "We are for zero per cent FDI in retail. As far as the issue of single-brand retail stores is concerned, if traders feel it is also not in their interest, they can stage protests," he said.