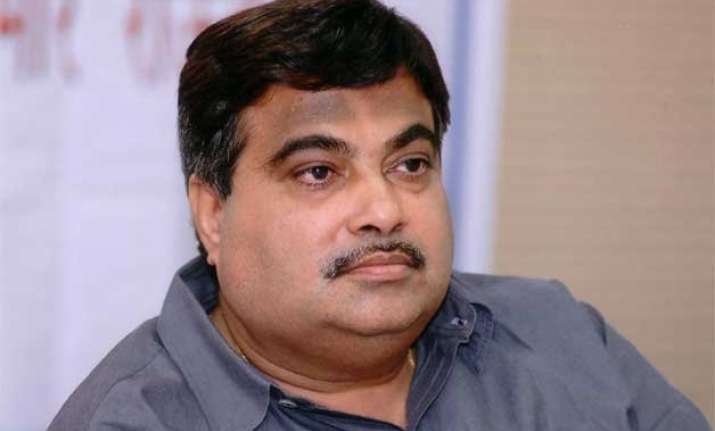 Lucknow: Road projects worth Rs 50,000 crore would be started in Uttar Pradesh by the year-end, Union Surface Transport Minister Nitin Gadkari said here today.
He said the length of national highways in the state was less when compared to its population.
"I have assured the Chief Minister (Akhilesh Yadav) that by December we will start road projects involving over Rs 50,000 crore. We may even raise the amount by Rs 10,000 crore to Rs 15,000 crore," he told a press conference in which Yadav was also present.
Gadkari said there was a need to expand road network in the state as the length of National Highway in UP was less when compared to its population.
"I have requested the CM to submit a proposal and we will take a positive decision. Once the proposal is submitted, a decision will be taken within a month," he said.
Gadkari said work on certain NHAI projects in the country involving Rs 17,290 crore was underway and the state too would benefit from this.
He said for National Highway projects, a state support agreement had to be signed.
The Union Minister said there were certain problems in implementation of the projects.
"Projects of over Rs 3.8 lakh crore are in limbo and there are four reasons behind it. First is land acquisition about which the CM has promised to hold a meeting in three months to sort out problem," he said.
The second problem, he said, was construction of railway overbridges (ROB) at certain places.
"After our government came to power, the Railway Board cleared 78 proposals of ROB within 15 days," he said.
The Minister said that the third problem was forest and environment issues.
"After NDA took over, the ministry cleared 79 proposals and more rights have been given to the states.
Regarding felling of trees, he said the work is done by UP Forest Corporation which takes a long time.
Gadkari said Yadav assured him that the system would be improved so that time was not wasted.