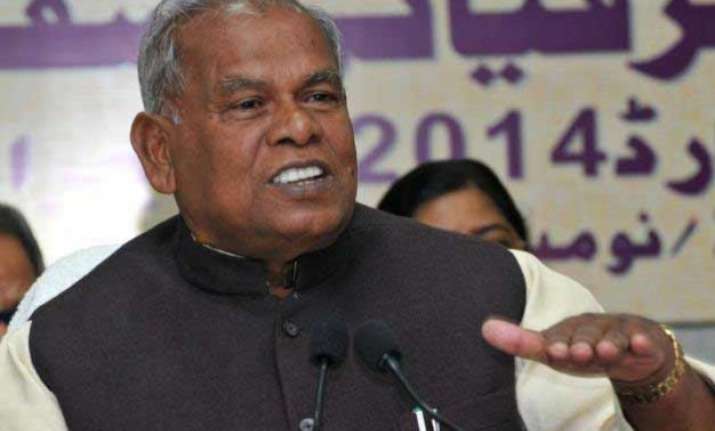 Supaul ( Bihar): Caste politics hit a new low in Bihar after Rashtriya Janata Dal workers on Monday cleaned the statue of socialist leader Ram Manohar Lohia, garlanded by former Chief Minister Jitan Ram Manjhi, terming it as a purification ritual. The incident took place in Bihar's Supaul district.  
Members of Lohia Vichar Manch and student wing of RJD stoked cleaned the statue of Lohia garlanded by Manjhi on Sunday evening. Police have reportedly booked 4 people in connections with the case.
Meanwhile, Ruling Janta Dal United government condemned the incident, slamming RJD for such move, JD(U) chief Sharad Yadav said, "We condemn this move. Ram Manohar Lohia was a mass leader. Everyone has the right to garland Lohia's statue."
The opposition BJP too was quick to hit out at RJD workers, condemning the incident, party spokesperson GVL Narasimha Rao said, "I think the development in Bihar clearly shows its anti-Dalit approach,"
Reacting to the reports, Manjhi also said that such acts should be condemned. Manjhi is a prominant leader of Bihar's Maha-Dalit community.
Manjhi was expelled from JDU and is now an unattached member of the Bihar Assembly after he refused to give up his chief ministership.