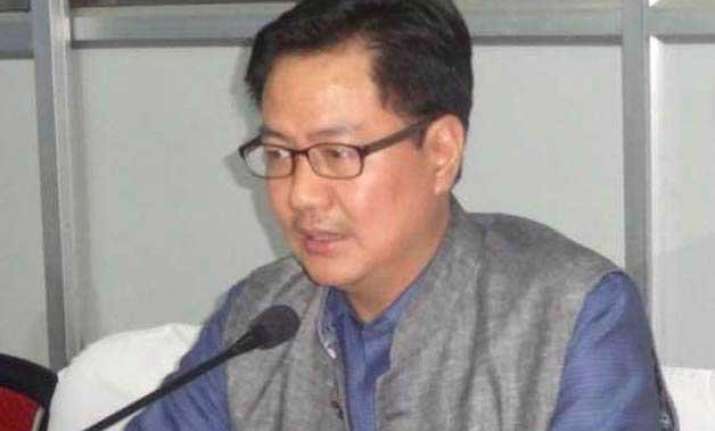 Chennai: Union Minister of State for Home Affairs Kiran Rijiju today visited the Sri Lankan refugees camp at Gummidipoondi near here.
Rijiju said the Central and state governments were extending 'a lot of help and support' to the refugees and he had come to ensure that all humanitarian help were extended to them.
He also lauded the Tamil Nadu government on being informed that most of the welfare schemes offered by the ruling AIADMK for the citizens were being extended to the refugees staying in the state.
Rijiju's visit comes days after Prime Minister Narendra Modi's Sri Lanka tour, where he had favoured a life of equality, justice and dignity for Tamils in its "new journey" of peace and reconciliation.  In January this year, India and Sri Lanka agreed to "re-engage" on repatriation of the refugees.
As part of this, the Centre had convened a meeting to discuss voluntary repatriation of refugees but the state government had not participated in it, saying the situation was premature.