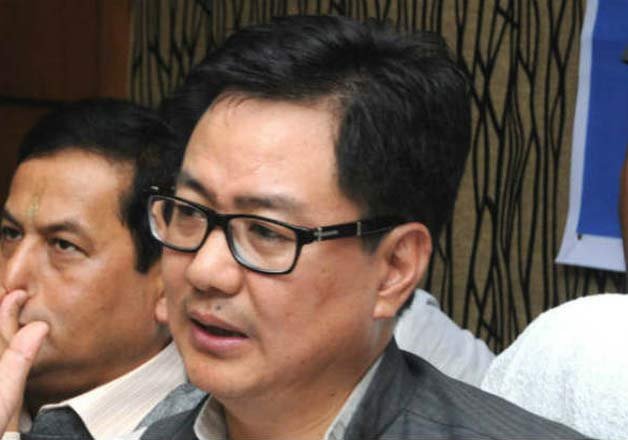 New Delhi: Delhi police handled the "anti-national and anti-constitutional" event in Jawaharlal Nehru University professionally, Minister of State for Home Affairs Kiren Rijiju said in the Rajya Sabha on Thursday.
The minister also backed the police on the Patiala house court incident, and said they could not have used force as the space was limited.
"The Delhi police was exercising restraint in the Patiala House court complex it did not use force because there was a full possibility of stampede due to limited space in the court premise and use of tear gas would have interfered with the working of the court," Rijiju said.
The minister, reading out a statement on a calling attention motion on the law and order situation in Delhi, backed the police saying they handled recent incidents "professionally".
"Recently, Police acted as per law in the anti national and anti constitutional incidents in the Jawaharlal Nehru University," Rijiju said as opposition members objected saying "no" in chorus.
"A group of students in the university tried to vitiate the atmosphere but it remained limited to the university premises," he said.
"The incidents that took place in the last few days were handled by Delhi police in a professional manner. Therefore I am not in agreement that law and order situation in Delhi has deteriorated," the minister added.