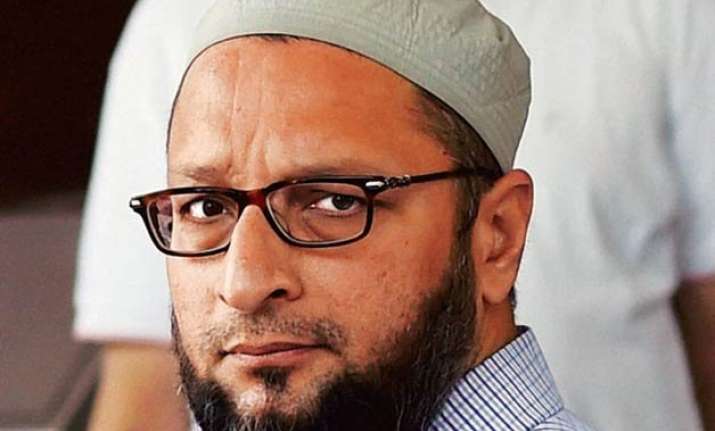 Hyderabad:   Majlis-e-Ittehadul Muslimeen (MIM) chief Asaduddin Owaisi, whose comments on the imminent hanging of 1993 Mumbai serial bomb blasts convict Yakub Memon have sparked a huge controversy, on Friday clarified he respected the judiciary but stood by his view.
"I respect and accept the Supreme Court verdict. I only raised the question that why the killers of Rajiv Gandhi and Beant Singh have not yet been hanged," he told reporters.
He rubbished the allegations that he is supporting terrorism. "I don't support terrorism and I will never support it."
Questioning the execution of Memon set for July 30, Owaisi had asked why the killers of former prime minister Rajiv Gandhi and then Punjab chief minister Beant Singh were not hanged.
"If you want to hang the killers, hang all killers. Don't discriminate on the basis of religion," the MP from Hyderabad had said while addressing a meeting at historic Mecca Masjid here on July 17, the last Friday of Muslim holy month of Ramadan.
Owaisi said the killers of the two leaders were not hanged because they were supported by some political parties.
"There is Akali Dal in Punjab and there are two parties in Tamil Nadu. The state assembly even passed a resolution against the hanging but in this case (Memon), there is nobody to question," he had said.
The MIM leader reiterated his stand in an interview to a media organization. He also tweeted on the controversy.
The BJP has criticized Owaisi for politicizing Memon's hanging and its MP Sakshi Maharaj was specially critical, saying those who do not respect the judiciary can go to Pakistan.
On Friday, Owaisi also quoted an unpublished article of former official of Research and Analysis Wing (RAW) on why Yakub Memon must not be hanged.
He said Srikrishna Commission, in its report, clearly stated that demolition of Babri Masjid was the main reason of Bombay riots and blasts.
He pointed out that 900 people were killed in the riots but the police officials charged of serious offences including murder went scot free.