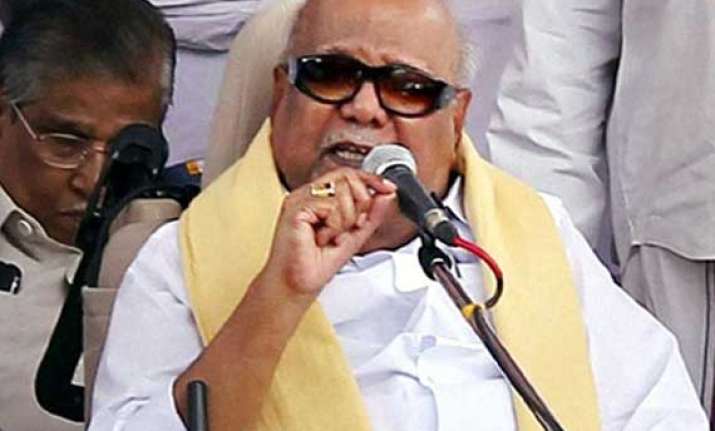 Chennai: Expressing happiness at the Supreme Court's decision to commute the death sentence of the three assassins of former prime minister Rajiv Gandhi, DMK president M. Karunanidhi Tuesday urged the central and state governments to release them from jail.
In a statement issued here, Karunanidhi said taking into account the jail sentence served by the three, the central and the state governments should release them. 
"If that happens, I will be doubly happy," he said. 
Karunanidhi said the DMK party has been demanding abolition of death sentence for a long time. 
The Supreme Court Tuesday commuted the death sentences of the three assassins of Rajiv Gandhi to life imprisonment. It held that the 11-year long delay in deciding their mercy petitions had a dehumanising effect on them.