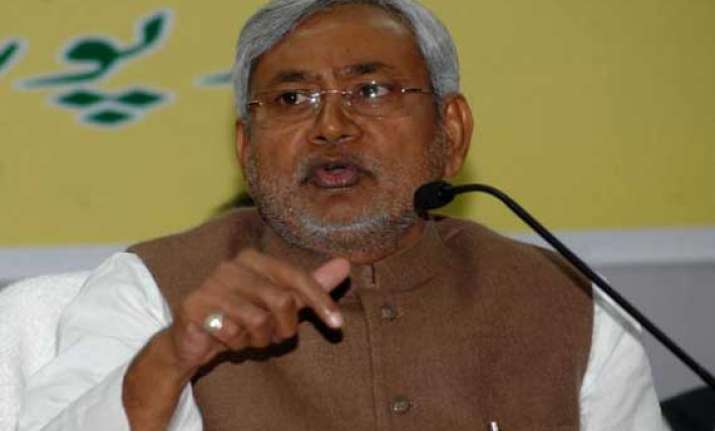 Madhubani (Bihar): Disgruntled RJD MLA Ram Lakhan Ram Raman today shared dais with Chief Minister Nitish Kumar and alleged he was being "ignored" within his own party.
Raman, who was a minister in RJD government and was among the nine legislators who had returned to the party-fold after raising a banner of revolt, shared the dais with the CM in course of his "Sankalp yatra" by JD(U) at Arer in Madhubani district.
Raman, MLA from Rajnagar in Madhubani district, figured in the list of 13 RJD legislators who had written to Assembly Speaker Uday Narayan Chaudhary about quitting the party but had returned and attended the party's legislature party meeting in the presence of Prasad.
Raman told PTI that he was in support of Kumar's campaign for a special category status for the state.
Attacking his own party, Raman said "though I received respect from people but have always being ignored within my own party."
He was not categorical about joining JD(U) but said "make your guess about rainfall from the hovering dark cloud."
He said the Speaker had recognised the 13 MLAs as a "separate group and let's see what happens in the future."