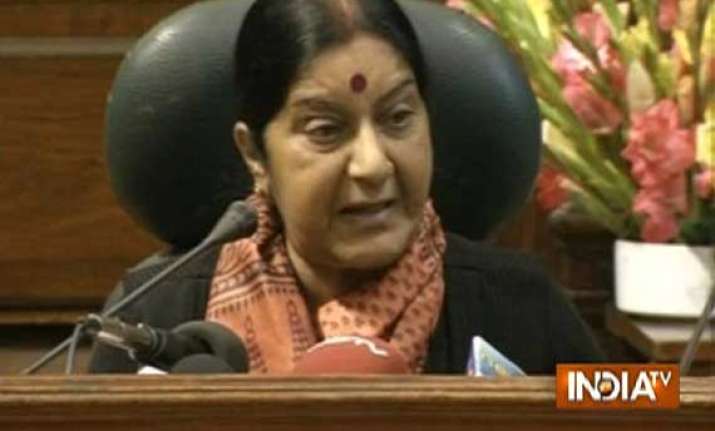 New Delhi: Leader of Opposition in Lok Sabha Sushma  Swaraj today rejected Kamal Nath's charges that her party played "a double game" by supporting the Telangana Bill in Parliament.
Justifying her party's stand, Sushma Swaraj said, her party would move amendments to the Telangana Bill in Rajya Sabha.
"We fulfilled our party's commitment for a separate state of Telangana. This bill could not have been passed without our support", said Swaraj .
"We did not move any amendments in Lok Sabha. It was the government which moved 30 amendments, which they had brought after discussions with our leader Venkaiah Naidu.
"There was clear division inside the Congress party and their MPs were not listening to their Prime Minister and party president Sonia Gandhi. There was no division in our party over Telangana.