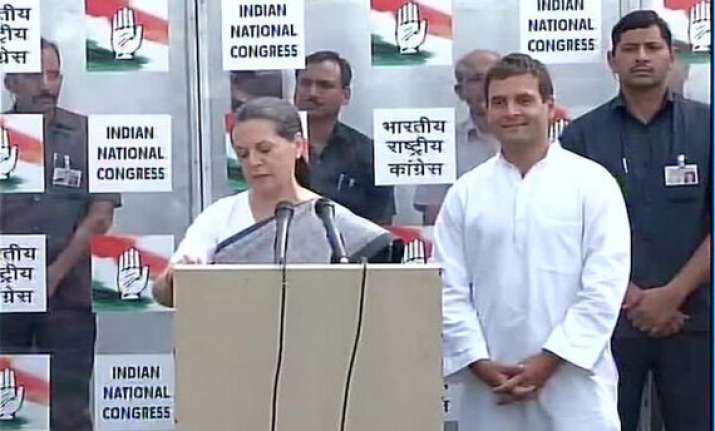 New Delhi: The social media fraternity, it seems, is not going to leave Congress leader Rahul Gandhi even after his party's humiliating defeat in the Lok Sabha elections.
On Friday afternoon, as Rahul Gandhi appeared with his mother Sonia Gandhi before the media, he was smiling throughout.
Some political pundits attributed Rahul's smiling demeanour to his PR experts, who had counseled him to appear brave and smiling, and he probably overdid his act.  
Some naught comments even went to the extent of dope.
Here are a few comments posted on Yahoo News:
Tum Itna Kyu Muskuraa rahay ho
kyaa gum hai jis ko chupaa rahay ho