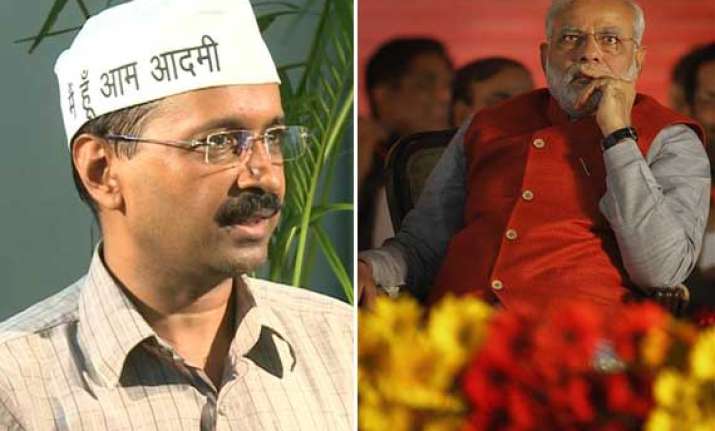 New Delhi: Former Delhi Chief Minister Arvind Kejriwal has written a letter to BJP's prime ministerial candidate and Gujarat chief Minister narendra Modi  over gas pricing issue that is allegedly aimed at benefitting Mukesh Ambani.
Kejriwal has pointed out in his letter that in year 2000, the then NDA govt had allotted some gas wells to Ambani. According to the agreement, Ambani had to supply gas to the government at USD 2.3 per unit up to 17 years. 
Kejriwal has alleged that under pressure from Ambani, the rate was hiked up to USD 4 per unit whereas the actual cost for Ambani is less than USD 1.