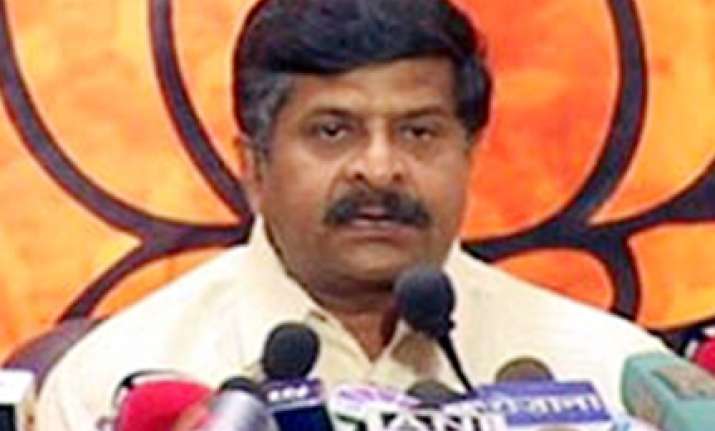 Patna, Oct 12: BJP General Secretary Ravishankar Prasad today demanded the recall of Karnataka Governor H R Bhardawaj in the wake of his "partisan" role in that state.
"The Centre must recall Bhardwaj, who is acting as a Congress agent, without any delay," Prasad told reporters.
Stating that the crisis was deliberately generated by the Governor, Prasad accused Bhardwaj of using Raj Bhavan for political purposes.
"In fact, Bhardwaj wants to establish a Congress rule in the state through backdoor... which we will never allow," he said, adding the BJP would launch nation-wide protest on the Karnataka issue.
On Bhardwaj giving another chance to the Chief Minister to prove majority, Prasad wanted to know from the people to explain as to how many times a CM has to prove majority on the floor of the House.
"It is a different matter that it is up to the CM to decide what is he going to do about it," he added.
Prasad defended the decision of Karnataka Assembly Speaker disqualifying the MLAs who turned rebels.
"In fact, it has become intolerable for Congress to see a non-Congress government in a state in South... and therefore, it is involved in orchestration of the drama," the BJP General Secretary said. PTI