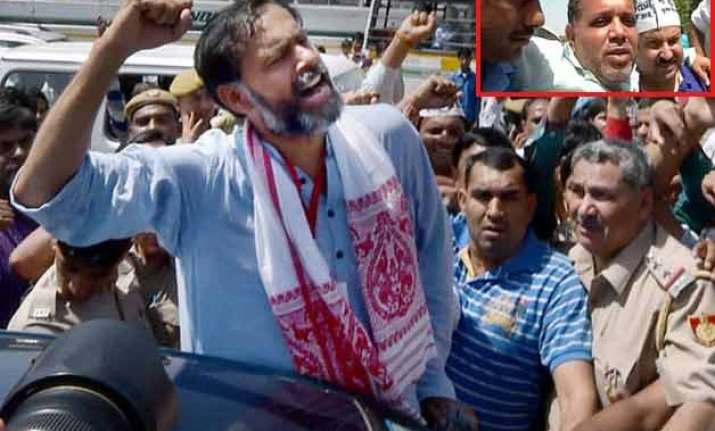 New Delhi: AAP leader Ramzan Choudhary on Sunday filed a complaint with police over his alleged manhandling in the National Council meeting yesterday.
A probe has been initiated by the Kapashera police but an FIR is yet to be lodged.
"Choudhary claimed that he was manhandled and physically attacked by some unknown people. We have initiated a probe but are yet to file an FIR because he came to us more than 24 hours after the incident," said a senior police officer.
The police said after a preliminary inquiry it would take a call on whether to register an FIR in the case or not.
Choudary, from the Yogendra Yadav and Prashant Bhushan camp, has alleged that he was allegedly manhandled by some goons in the National Council meeting yesterday.
The meeting decided to remove dissident leaders Bhushan, Yavad and two others from the party's all-powerful National Executive.