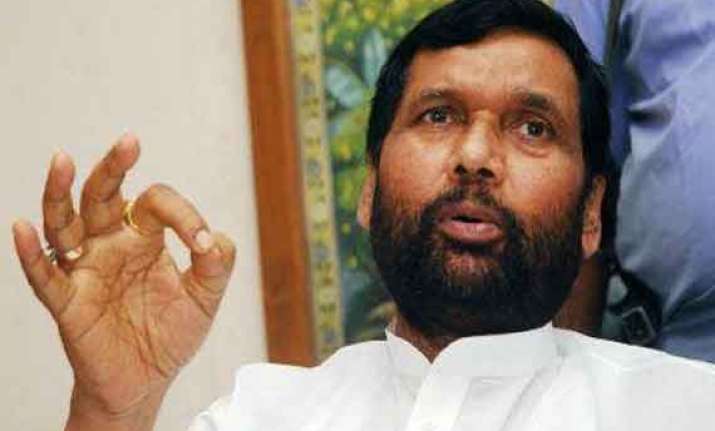 Patna: Claiming that the Bihar government has adopted a lackadaisical approach towards implementation of the Food Security Act in the state, Union Food and Public Distribution Minister Ramvilas Paswan today said it has availed only half of its foodgrains quota in the past three months.
Given that Bihar gets 4.69 lakh tonnes of foodgrains per month from the Centre for distribution to beneficiaries, it has procured only seven lakh tonnes out of its quota of 14 lakh metric tonnes in the past three months, he told reporters here during his first visit to Bihar after being appointed a Cabinet minister in the Narendra Modi government last month.  
Charging the state government with insensitivity towards the BPL families and other beneficiaries of the food scheme, Paswan said that it has shown little inclination to procure its quota within extended period too.
The Union minister criticised the state government for keeping out the Central agency - Food Corporation of India (FCI) - from procurement mechanism and doing so through its own warehouse - State Food Corporation (STC), and hinted that this decision could be behind delay in lifting the foodgrain.  
Alleging that the Bihar government was not implementing the Food Security Act apparently due to delay in procurement of foodgrains as well as in distribution to the beneficiaries, he said that his department will set up a grievance redressal cell to deal with consumers' problems.