Follow us on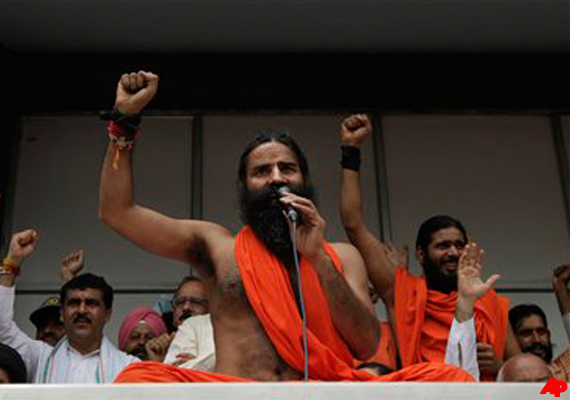 Bangalore, Aug 14: Former Karnataka Lokayukta N Santosh Hegde, who was closely associated with now disbanded Team Anna, feels yoga guru Ramdev's agitation on black money and graft issues may re-energise the anti-corruption movement and says it might cause electoral damage to the Congress.  
"There seems to be a lot of ground support for Ramdev, which must have sort of given a jolt to the ruling party (Congress) as he specifically identified the ruling party as a cause for all this (vis-à-vis lack of action on corruption and black money issue). I think it may re-energise the anti-corruption movement," the former Supreme Court Judge told PTI here today.
On whether the movement will cause electoral damage to Congress, Hegde said, "I think so, at least in the northern region. I was told he (Ramdev) has sufficient ground support." He also saw "political balancing" at play vis-a-vis support to the movement by NDA constituents and unattached parties.
"The fact that our political leaders who are otherwise averse to anti-corruption movement...they have joined together. According to me, that indicates there is some political balancing. Otherwise, they would not have come to the podium and shared the dais with Ramdev," Hegde said.  
Noting the support of Mulayam Singh Yadav (SP), Mayawati (BSP) and Nitish Kumar (JD-U) to the movement, he said, "It looks as if Ramdev has a lot of support in that area...Delhi, Rajasthan and Haryana. It was a massive crowd." Hegde, a key member of Team Anna which was recently disbanded by Anna Hazare, also sought to slam the Congress on the black money issue.
"If the government should go to the extent of keeping the names and account holders' identity (vis-à-vis black-money slashed abroad) a secret, it must be having some very strong reason for that," he said.
Asked if the Ramdev agitation is 'upstaging' the Anna movement, Hegde noted that according to Hazare himself, the Team Anna movement has come to an end. Hazare had said it was for a limited purpose and the purpose has been achieved.  
He said the anti-corruption movement may be taken up separately by separate organisations.  
Hegde said compared to one-and-half years ago "when people used to say it is (corruption) there but what we can do", today there is a lot of awareness on corruption issues and the "'chalta hai' attitude" seems to have changed quite a bit.
There is perceivable opposition to corruption now from different sections of society.
Apart from educational institutions, industrial sections and chambers have been inviting people to talk on corruption and measures to tackle it. "That shows there is awareness among people, and for good, certainly for good," he said.