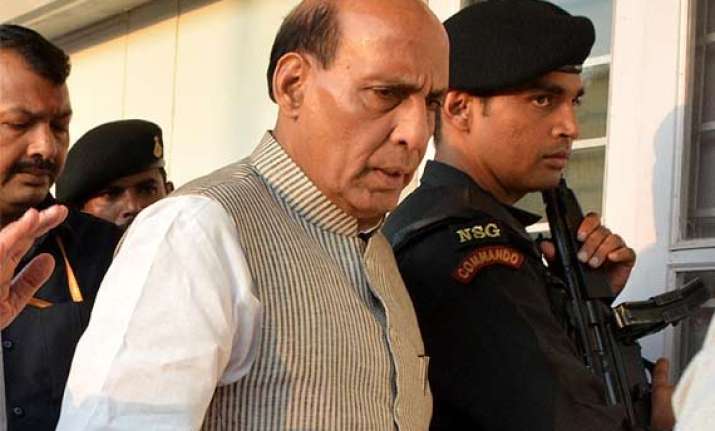 New Delhi:  Home Minister Rajnath Singh today asked Haryana Chief Minister Manohar Lal Khattar to bring about an early end to the standoff between police and supporters of self-styled godaman Rampal in Hisar, amidst indications of unhappiness at the Centre about the way the issue was handled by the state government. 
During the telephonic conversation, Khattar briefed the Home Minister about the steps being taken to arrest Rampal and how to avoid casualties.
Sources said Singh told the Chief Minister to do the needful to resolve the issue as early as possible and assured all central assistance in its endeavour. 
Sources said the Home Ministry was said to be unhappy with the face-off between Rampal's supporters and police continuing and wanted a quick end to it.  Officials felt that the state government could have handled the situation in a much better manner without taking too much time.
Meanwhile, Minister of State for Home Kiren Rijiju said the situation in Hisar was fully under control and state and central governments were continuously monitoring it.  
"The state government is acting on the direction of the court. The Home Ministry cannot interfere. I think the state government is handling the situation effectively. No breakdown of law and order as the incident has happened only at a particular place.
There is no problem in rest of the state," he said. Rijiju also expressed regret over the death of six people in Rampal's ashram and attack on some journalists by police yesterday.