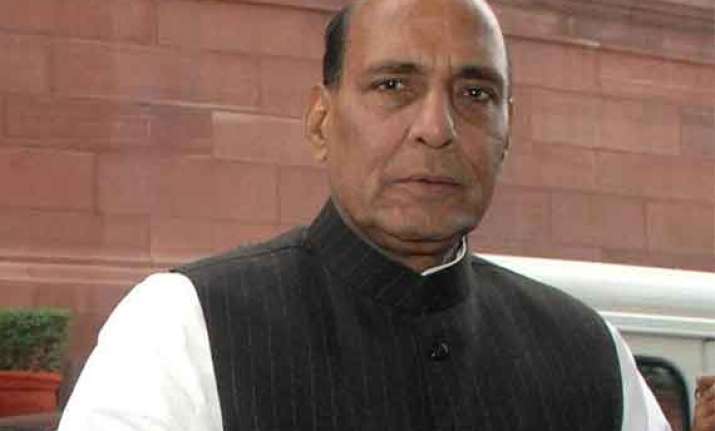 New Delhi: A day after Narendra Modi's long meeting with top RSS brass, BJP president Rajnath Singh today met senior Sangh leaders at the RSS office here.
 Singh is believed to have discussed party strategy keeping in view the last phase of polling tomorrow and counting of votes on May 16.
Top RSS leaders Bhaiyaji Joshi, who is second-in-command in RSS after Mohan Bhagwat, and RSS points man in dealing with BJP Suresh Soni were part of the deliberations with the BJP president.
Modi, who was campaigning in Uttar Pradesh, landed in Delhi after electioneering in the nine-phased Lok Sabha polls drew to a close and went to meet former Prime Minister Atal Bihari Vajpayee.
The three leaders held a closed-door meeting at the RSS office at Jhandewalan here to also discuss the post poll scenario, sources said.