Follow us on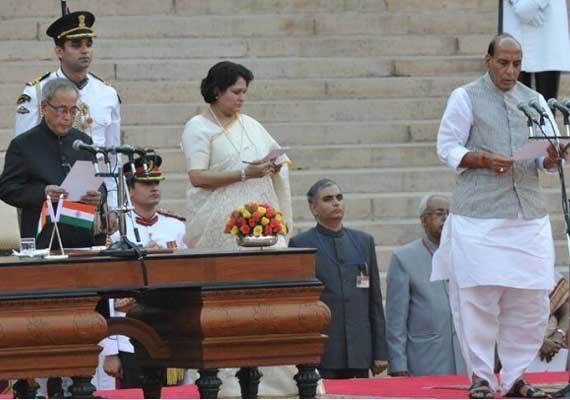 New Delhi:  Union Home Minister Rajnath Singh turns 63 on 10 July 2014.

As BJP president, Rajnath Singh played a crucial role in the spectacular victory of Narendra Modi led government in general elections 2014.

It was Rajnath Singh who declared Narendra Modi as the prime ministerial candidate despite severe opposition from senior leaders like L K Advani and sushma Swaraj.  

After Narendra Modi led BJP won a majority in Lok Sabha elections, Narendra Modi inducted Rajnath Singh in his cabinet and entrusted him with the crucial Home Ministry.

On 9th July 2014, Rajnath Singh announced that he has resigned from the president post and that BJP parliamentary board has accepted his resignation. He also announced that the parliamentary board has unanimously decided to declare Amit Shah as the new president of the party.