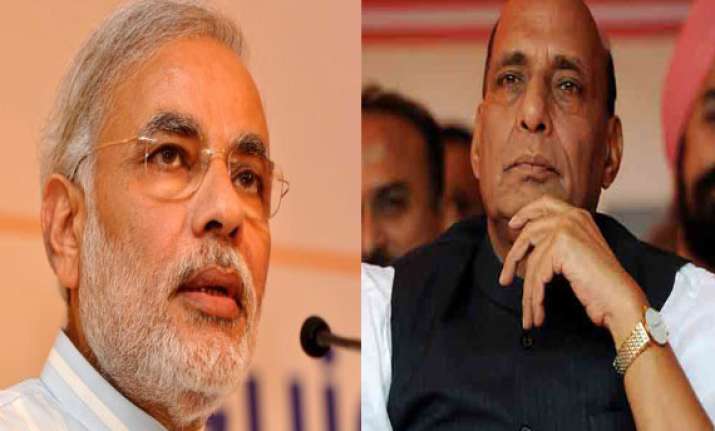 New Delhi: BJP President Rajnath Singh today credited the people who voted for a change and the leadership of Narendra Modi for its spectacular performance in Lok Sabha poll, saying "it is the beginning of a new era".
"I am happy and satisfied. It is the people's mandate for change. This mandate is for Narendra Modi's popularity, capability and credibility. With this result, it is the beginning of a new era...Time has come to re-write the Indian success story," he told reporters here.
On the future role of senior party leaders like L K Advani, he said a decision on it will be taken after the meeting of BJP Parliamentary Board.
"We will all sit together and discuss and decide on the responsibility to be entrusted to all leaders. Whatever decision is to be taken will be taken with consensus and after discussing with everybody," Singh said.
He brushed aside as speculative and baseless reports about dissensions in the party and claimed the party stood united. "The reports about differences over leadership are baseless," he said.