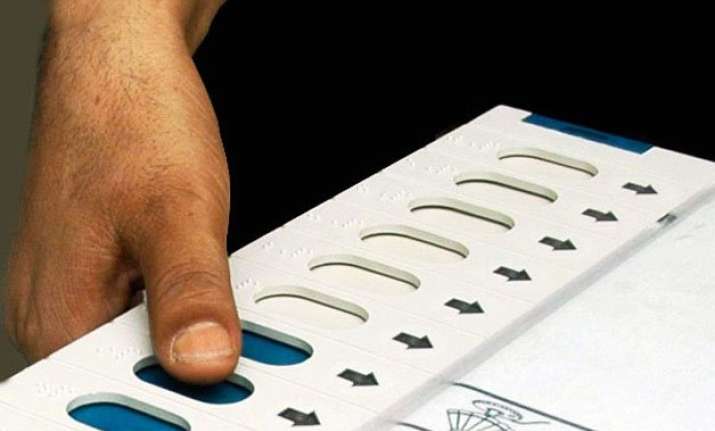 Jaipur: The first phase of Panchayat polls will be held tomorrow in 412 Zila Parishad wards and 2305 Panchayat Samitis in Rajasthan, an official spokesman of the State Election Commission (RSEC) said today.  Polling will be held tomorrow from 8 am to 5 pm, the spokesman said.
In the first phase of polls, a total of 1012 candidates are in the fray for the election of 412 Zila Parishad ward members and 5799 candidates are in fray for election of 2305 Panchayat Samiti members, the spokesman said.  
The elections will be held in three phases in which 1014 ward members in 33 Zila Parishads, 6,258 Panchayat Samiti members, 9,872 Sarpanch and 10,9469 Panch would be elected.  
A total of 36,844 polling booths have been set up in the state for the polls and EVM machines will be used in 16 out of 33 districts, while ballots will be used in the remaining districts.
Over 3.28 crore voters are eligible for exercising their franchise.
Zila Parishad and Panchayat Samiti polls are held on political parties' symbols, while Sarpanch and Panch polls on non-political basis.
Second phase of the polls would be held on January 22 and third phase on February 1.
Meanwhile, Special Additional Director-General of Police (law and order) Navdeep Singh told PTI that foolproof security arrangements have been made to ensure free and fair pollings in the first phase.
Jawans of Rajasthan Armed Constabulary are on the move to reach with polling parties at their designated booths, the DGP said.