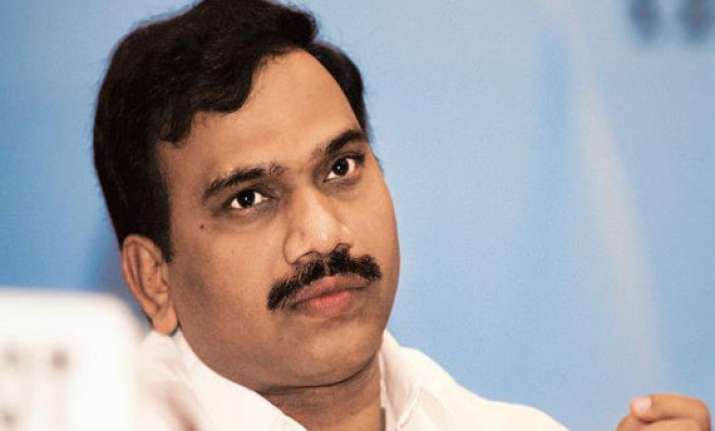 Nilgiris (TN): DMK leader A Raja, prime accused in the 2G scam, today failed in his bid to secure a second successive term from this reserved constituency, with the ruling AIADMK romping home with a thumping margin.
The former telecom minister, who had expressed confidence of retaining the seat claiming that 2G scam was a non-issue with his electorate, was defeated by C Gopalakrishnan by a huge margin of 1,04,090 votes.
Incidentally, it was not a candidate but the option called None of the Above (NOTA) which turned out to be the third most preferred choice of the electorate at the end of the counting of votes as 46,559 had exercised this option.
BJP was not represented in the seat after the nomination of its candidate S Gurumurthy was rejected during scrutiny on grounds of delayed filing of mandatory Form 2B, culminating in his suspension from the party.