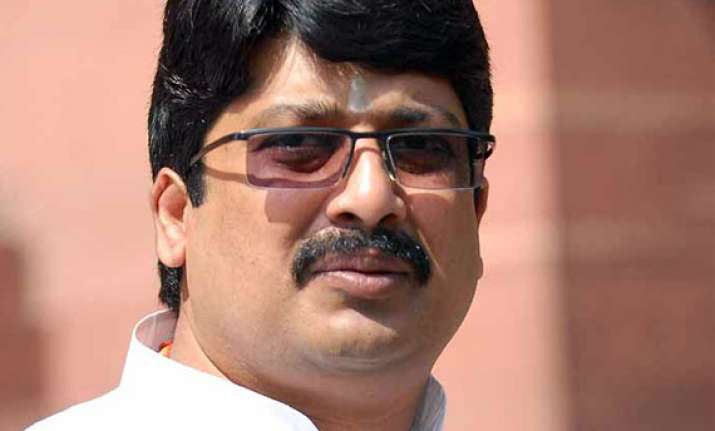 Lucknow, Aug 1: Former Uttar Pradesh minister Raghuraj Pratap Singh alias Raja Bhaiyya Thursday said he was happy the CBI had cleared him in the murder of deputy superintendent of police Zia ul Haq.
The independent legislator spoke to the media after the Central Bureau of Investigation filed a final report in a court.
Informed sources say the investigative agency has cleared Raja Bhaiyya and his four aides of the murder and conspiracy charges.
The CBI has attached the polygraph test findings in its report, and it has inferred that Raja Bhaiyya was not in know of the conspiracy to murder the officer.
A beaming Raja Bhaiyya said: "I am happy the biggest investigative agency of the country has proved me innocent."
Known as an upright officer, Haq was killed March 2 in Paratpagarh district when he went to probe the murder of a village head. A mob attacked beat him to death. He was also shot.
The accompanying policemen deserted him and fled the scene. Parveen Azad, widow of the slain officer, alleged that Raja Bhaiyya had conspired to eliminate her husband as he never complied to his diktat.
The politician claimed Thursday that a political conspiracy had been hatched to drag him into the murder case.
"What matters is that the conspiracy has been foiled and my name stands cleared," he said.
Earlier, the CBI submitted a final report which reportedly exonerated the minister and his four colleagues: Gulshan Yadav, Rohit Singh, Hari Om Srivastava and Guddu Singh.
The Kunda legislator was forced to quit the state cabinet after the murder. Bowing to Parveen Azad's demand, the government recommended a CBI probe into the murder.