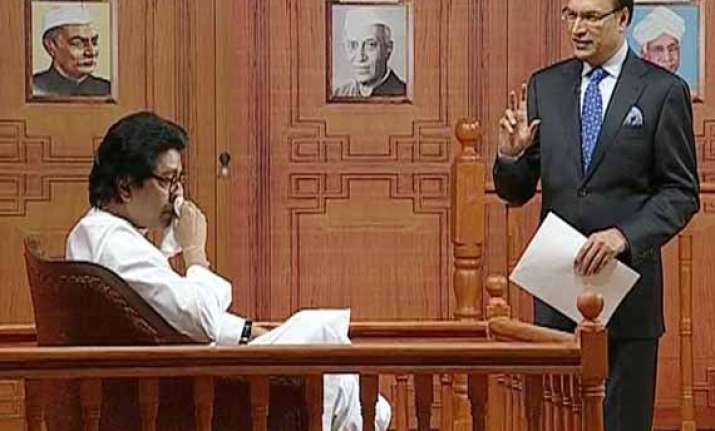 RS: So you will ultimately get them divorced
Raj:
No I don't intend to shatter someone's house or alliance. I don't have that habit  nor do I ever wish to do something like this.
RS:
There's another house that's being talked about. Uddhav Thackeray says that you have behind the curtain relations with Sharad Pawar.
Raj:
For that the curtain needs to be wide enough. I don't know the MPs who surround Sharad Pawar's house. You stay in Delhi so you must know.
RS:
This question comes up  because Sharad Pawar often praises you these days.
Raj:
When he praises, one must be terrified. When he abuses then you can conclude that something good might be happening.