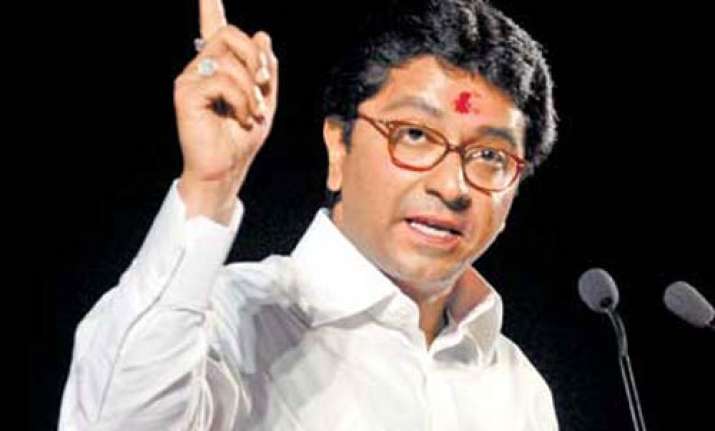 Maharashtra Navanirman Sena chief Raj Thackeray on Monday night lashed out at his uncle Shiv Sena supremo Bal Thackeray questioning him whether his decision to select Uddhav as successor was right, reports MidDay.
 
Addressing a party campaign rally in Dombivali, Raj Thackeray said: "Balasaheb should make it clear in public whether the decision to make Uddhav Thackeray the executive president was right,"
 
Raj alleged that he was being used by the Shiv Sena only to attract crowds during elections and was later sidelined. He also rubbished talk of him having copied Bal Thackeray's style.
In a veiled attack on the elder Thackeray, he said, "It is said that I copy, but I wear kurta-pyjama. People still say that I copy and, if they think so, I also feel that they copy my grandfather's (Prabodhankar Thackeray's) style."
The MNS chief countered every allegation levelled against him by the elder Thackeray in the Sena's Dussehra rally. 
Raj alleged that he was being used by the Shiv Sena only to attract crowds during elections and was later sidelined. 
Raj did not forget, however, to end his tirade against Bal Thackeray by saying that he has always had great respect for him and always will.
Asking people to give his party a chance to do good work for them, he said, "I promise that my corporators will work towards making the city a better place to live in.
They will not be like the Sena-BJP corporators, who work for their own benefit and indulge in corruption."
Raj also asked BJP corporators to take a leaf out of Gujarat Chief Minister Narendra Modi's book.
"BJP corporators should look at Narendra Modi as a role model and take some lessons from him on how a person can bring about change if he is really willing to."
Talking about the importance of speaking in Marathi, Raj praised Aravind Adiga, the Booker Prize-winning author of The White Tiger for his editorial in a leading newspaper exhorting Kannadigas to speak in Kannada as much as they could.
 
"We should take inspiration from Aravind Adiga, who is proud of being a Kannadiga, and respect our mother tongue and not hesitate to speak it in public. Only then will our language survive."
On certain political parties alleging that he was a test tube baby of NCP chief Sharad Pawar, Raj remarked, "Yes, I am a test tube baby, but not Pawar's. I am a test tube baby of the Marathi manoos."
Shiv Sena spokesperson Neelam Gorhe said, "I think Raj Thackeray has not heard Balasaheb's dussehra rally speech properly. Balasaheb had praised the work done by Uddhav Thackeray after he became the executive president of the party, which means that Uddhavji has performed well."