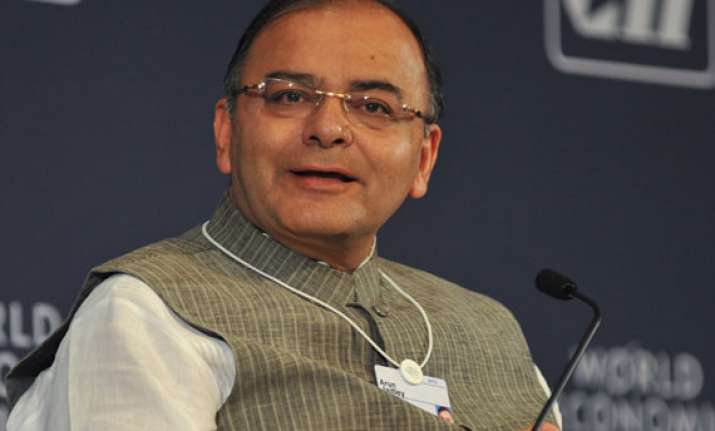 Amritsar: BJP leader Arun Jaitley today demanded a raise in the Income Tax ceiling from Rs two lakh to Rs five lakh, which he claimed will benefit thirty million people.
Advocating low tax structure, the BJP leader said,"Direct Tax should be reduced. If the Income Tax limit is raised from Rs 2 lakhs to Rs 5  lakhs, 3 crore people will save Rs 24 crore which will lead to a small impact of 1 to 1.5 per cent of National Tax Fund."
Jaitley claimed that the Vajpayee government kept the rate of interest at 7 to 8 per cent which Congress-led UPA raised to 13-14 per cent.
"Due to this, Trade and Industry are running under loss and closing down, and production has become costly," he said, adding, that is why country like China and Thailand are moving ahead of India.