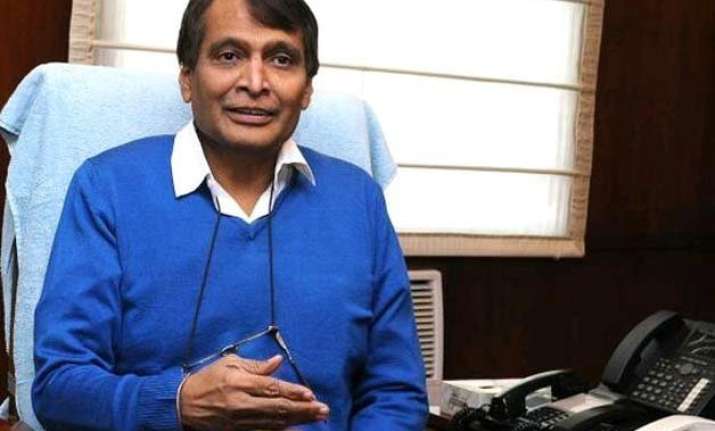 Vidisha (MP): Union Railway Minister Suresh Prabhu today said that Railways and MP government will join hands to form country's first company to enhance railway services in the state.
"We have entered into understandings with 20 states to start such companies. But, the first one will be start in MP," he said after laying foundation stone of the Diesel Locomotive Traction Alternator Workshop (DLTAW) here.  
He said that the Habibganj railway Station in Bhopal will be developed into a model station.
External Affairs Minister Sushma Swaraj, also present on the occasion, praised Madhya Pradesh Chief Minister Shivraj Singh Chouhan for making available the land for DLTAW free of cost, in her constituency Vidisha.
She said that the development of Vidisha was her top priority adding that many more development works will be carried out here.
Prabhu also laid the foundation stone of a goods godown at Sauri station, inaugurated the CCTV cameras installed at Vidisha station and two renovated platforms - one each at Vidisha and Sanchi stations here.