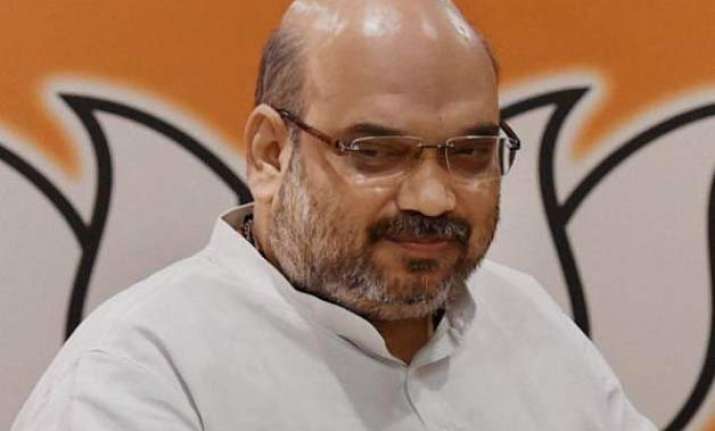 New Delhi: BJP President Amit Shah today termed the railway budget as "futuristic and development-oriented" which reflects NDA government's policy of "Sabka saath, Sabka vikas".
Shah said "the budget is inspired by the priorities of Prime Minister Narendra Modi and is dedicated to the poor and downtrodden, providing them a number of facilities."
"The first budget of NDA government under the leadership of Narendra Modi is futurustic, development-oriented and a passengers' budget.
"The NDA government has announced many new measures to provide better amenities and safe travel facilities to passengers in the 2015-16 rail budget. The chief characteristic of the budget is that there will be no increase in passenger fare in sync with 'sabka saath, sabka vikas' policy of NDA government," Shah said.
The BJP chief said that keeping in mind the convenience of passengers, a 67 per cent increase has been made in fund allocation for provision of amenities.
Besides, a mobile application will also be developed for redressal of complaints.
"Inspired by Modi's Clean India campaign, a lot of emphasis has been given on cleanliness in railways. A new department for sanitation will be formed for cleaning stations and trains under 'Swachh rail, swachh bharat' mission.
"In order to realise the dream of Diamond Quadrilateral of bullet trains of the Prime Minister, a massive amount of Rs 65,000 crore has been allocated in the rail budget for high-speed trains for the next five years," Shah said.
The BJP chief said NDA government has also taken care of the convenience of middle-class in the railway budget.