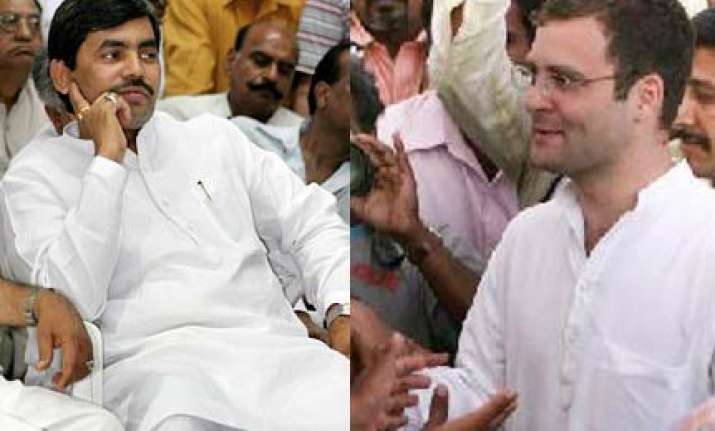 New Delhi, Oct 15: BJP today accused Rahul Gandhi of trying to polarise voters in Bihar by questioning the secular credentials of its ally JD(U) and divert attention from the main issues of development and law and order.
"Rahul Gandhi wants to divert the focus of these polls from development and law and order with his comments. We will not allow these designs to succeed and bring back the attention of the people to our government's achievements in development and improving law and order," BJP spokesperson Shahnawaz Hussain said.
At a rally yesterday in Bihar, Gandhi had questioned the secular credentials of JD(U) and maintained that the latter could not have a "partnership (with BJP)" and still say it was opposed to "divisive" politics.
BJP leaders feel Gandhi raised this issue to send across a message to the electorate of the Seemanchal belt of Bihar- which has a sizable minority population and goes to polls in the first phase- that JD(U) was not secular and thus polarise voters in favour of the Congress.
Congress has given the party ticket to a good number of candidates from the minority community.
BJP sources said Bihar Chief Minister and JD(U) leader Nitish Kumar had made overtures to the minority community during his rule and Gandhi may have made the comments yesterday to counter them.
Asked how Gandhi's campaigning in Bihar would affect NDA's fortunes, Hussain said, "He had campaigned in Bihar during the Lok Sabha elections also and had proved to be unsuccessful." PTI