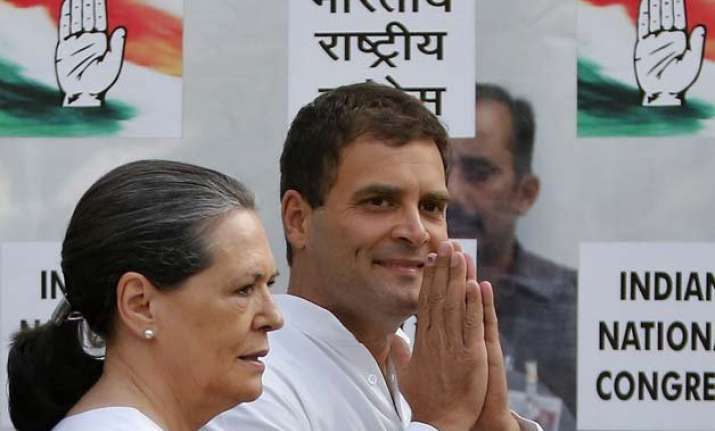 New Delhi: Congress president Sonia Gandhi yesterday hinted that party vice-president and her son Rahul Gandhi's elevation to top party post is certain but timing for the same will be decided by her deputy only.
"The only answer will come from him," Sonia replied to a question on his son's anointment. 
Sonia also lauded 'aggressive' 20-minute-long speech of Rahul on the floor of the House highlighting flaws in the Land Bill formulated by BJP-led NDA government.
Sonia, who said she was happy with Rahul's comeback, opined: "I always knew he would speak well, I always had confidence in him."
The Congress chief was, however, not present in the House when Rahul spoke. Sonia informed that she watched her son on TV.
"I did not hear the full speech of Rahul as I was busy meeting party leaders and farmers at my residence. But I was told by people it was good," she said.
In his first speech in the Budget Session, Rahul said the government cannot give 'satisfactory replies' to the problems of farmers and labourers. 
Attacking the Modi government on issues concerning farmers in his over 20-minute speech in the Lok Sabha during the discussion on agrarian situation in the country, Rahul said 'acche-din government has failed the country' and described it a 'suit boot wali sarkar'.