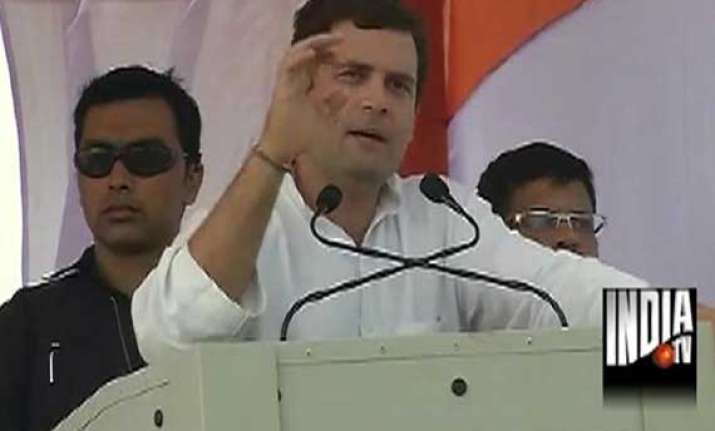 Sagar(MP): After labelling BJP as a party which spreads communal fire in Rajasthan yesterday, Congress vice-president Rahul Gandhi today told voters in Madhya Pradesh that BJP's politics is centred around industrialists and capitalists, while Congress does "aam aadmi politics".
Addressing an election rally in Sagar, Rahul Gandhi said: "Our farmers sweat in their fields, and when they watch  newly built highways on television, they think when their offsprings will drive in cars and travel in planes.
"Congress wants your sons and daughters to travel in cars and plane, because our party believes in aam aadmi(common man) politics", the Gandhi scion said.
"On the other hand, BJP's politics is for selective people, it's the politics for industrialists, it's a party whose politics centres around air conditioners and capitalists", said Rahul Gandhi.