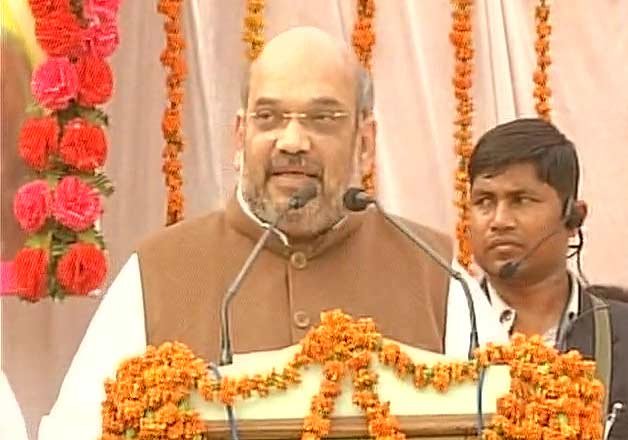 Bahraich(UP): BJP President Amit Shah today asked Congress Vice President Rahul Gandhi to clarify whether he supports anti-national slogans which were raised at JNU during a controversial event organised to mark death anniversary of parlieamnt attack convict Afzal Guru.
Shah was addressing a rally in Bahraich.
Shah said that Gandhi should tell the people whether he supports the raising of anti-national slogans, if not then he should condemn it.
"I want the parliamentarians to see if the public agrees to such kind of freedom of expression,"Shah added.
Demanding all parties in the parliament to clarify their stand, the BJP president asked whether raising slogans against the nation was freedom of speech or sedition.
He also unveiled a statue of Dalit King Suhel Dev.
Earlier, Rahul Gandhi said that he will raise the JNU issue in the parliament but the government will not let him speak as they are scared of what he will say.
 Speaking to reporters,Rahul said, the government said they are open to a discussion but they will not let me speak in the Parliament.