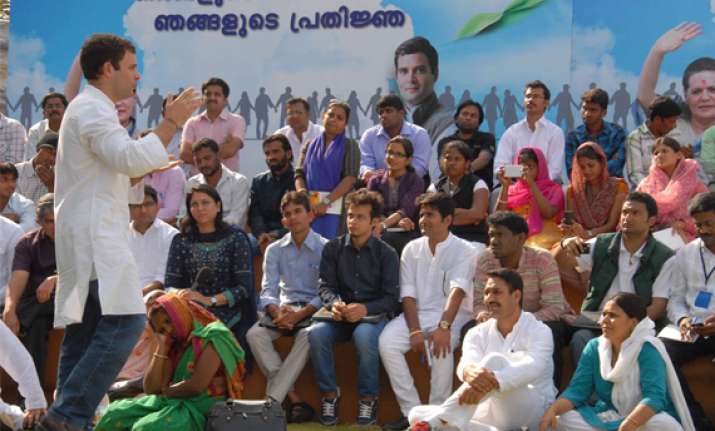 Bangalore: Congress vice president Rahul Gandhi Monday sought partnership with all sections of people to build a new and strong India where everyone has right to live equally with dignity and respect.
"We want partnership with all, including industrialists, businessmen, workers, farmers, women and youth to build a new and strong India. We are willing to help everyone get education, jobs, healthcare, housing and equal rights," he said a huge public rally here.
Lauding the IT sector for making Bangalore famous the world over and creating thousands of jobs with hard work and innovation, Gandhi said it was the sweat and toil of the people in the industry that made even America, Britain, Europe and Africa acknowledge its prowess.
"With technology, you have changed the perception of India in the eyes of the world.
Even developed countries like the US, Britain and Germany endorse your success and admit that Indians were no less than anyone in technology," Gandhi told about 40,000 people who assembled at a college ground in the city's southern suburb, home to about 600 global IT firms, including Infosys, Wipro and MNCs.