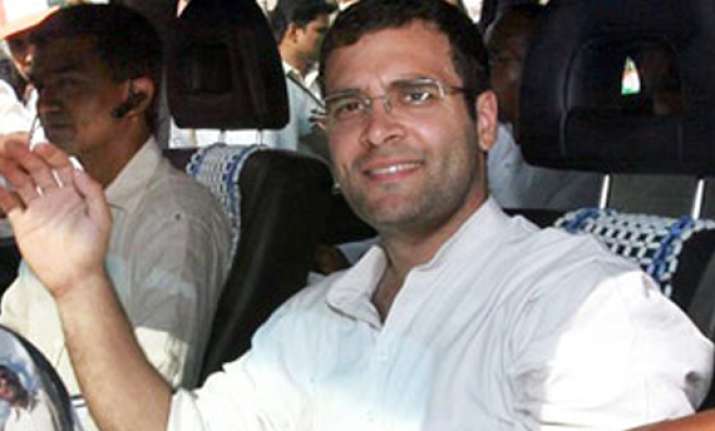 Dehradun, June 25: Congress vice-president Rahul Gandhi arrived in Uttarakhand Monday to take stock of relief and rescue work being done by the party and the state government.
Congress leaders said that Gandhi was likely to go to Gaucher and interact with some of the stranded pilgrims who have been airlifted.
The Congress and Bharatiya Janata Party (BJP) have had a sharp exchange of words over Gandhi's "absence" during relief and rescue operations in the state which has been badly-hit by flash floods.
Congress spokesperson Renuka Choudhary Monday slammed the BJP for raising questions about Gandhi, saying he was not visiting the state as a VIP.