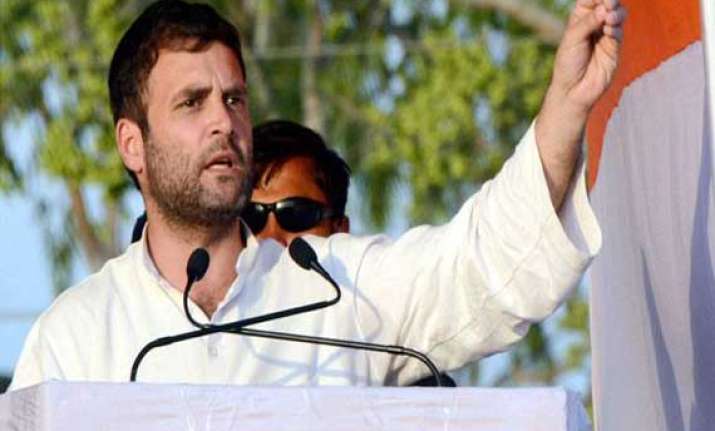 Allahabad:  Rahul Gandhi today charged Narendra Modi with having balked at appointing a RTI Commissioner and Lokayukta in Gujarat for fear of being booked for alleged irregularities in providing benefits to his favourite industrial group.
"Modi tries to ensnare you with his claims of being an efficient chowkidar (watchman). You need to remember that many times it is the watchman himself who commits burglary. The risk becomes even higher when you have just one watchman with no one else to keep a watch on him," the Congress vice president told an election rally here.
Gandhi said the Congress was not against providing benefits to industrialists since they needed to be made partners in the endeavour for development and their skills are valuable for employment generation.
"But what Modi, the self-proclaimed watchman of Gujarat has been doing is providing benefits to one favoured industrial group at the cost of farmers," Gandhi said in a blistering attack on the BJP Prime Ministerial candidate.
"Just look at his priorities. He spends not more than Rs 8000 crore on health and education. On the other hand he acquired 45,000 acres of land belonging to farmers, makes it available at the rate of Re one per square metre to his favourite industrial house which goes on to make a profit of over Rs 26,000 crore by selling away the land at an exorbitant rate.