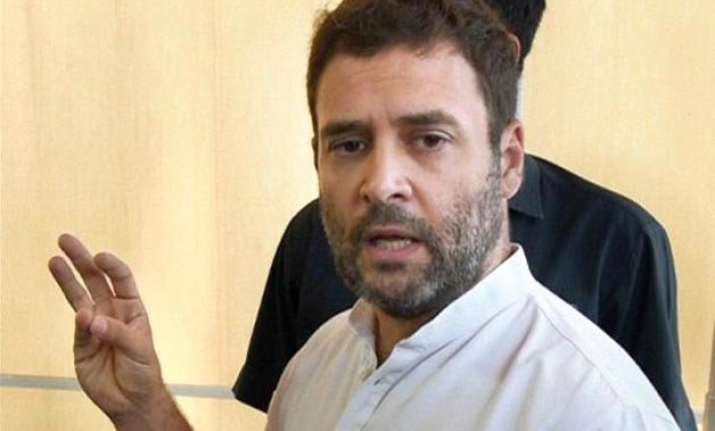 New Delhi: Congress vice president Rahul Gandhi will visit the Pune based Film and Television Institute of India (FTII) on Friday in support of the students' agitation there against the appointment of Gajendra Chauhan as its head. Sources told PTI that Gandhi will visit FTII on Friday in support of the students' demands.
Earlier FTII students had written to him seeking his intervention to check the "assault on institutions of higher learning". Sources said responding to the invitation, Gandhi had decided to go to Pune and support their cause.
FTII students are on strike against Chouhan's appointment and several filmmakers have supported them on the issue. Students have continued their strike for almost 40 days, boycotting academic work after failure of their talks with Information and Broadcasting Minister Arun Jaitley in New Delhi on July 3.
In a letter to Gandhi, the President of FTII Students Association Harishankar Nachimuthu had said the appointment of Chauhan has raised question over the process of appointments in the institute and sought his intervention to resolve the "crisis" in the FTII, the sources said.
FTII students' association (FSA) has declared that the strike will continue till their main demand for removal of Chauhan - who they allege lacks vision and stature to head FTII - and reconstitution of FTII Society is accepted.