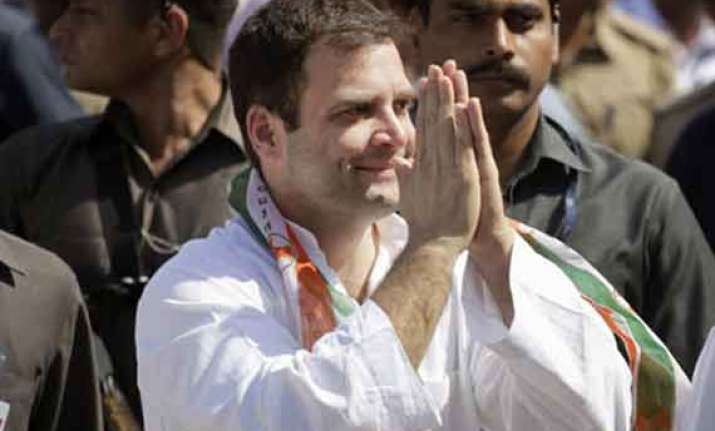 New Delhi: Congress vice-president Rahul Gandhi is scheduled to hold a road show in Varanasi on 10th May.
Despite facing anti-incumbency wave  arising out of 10 years of UPA rule at the centre, Congress party is determined to keep its spirit high. The party is claiming  that more than fifty thousand people will participate in the road show.
Rahul Gandhi will kick off the road show  from 8 am in the morning  and it will continue till 11 am on 10th May.  Varanasi Lok Sabha constituency goes to polls on 12th May in the 9th and last  phase of the Lok Sabha Elections 2014.
Rahul will interact with public and media during the road show.