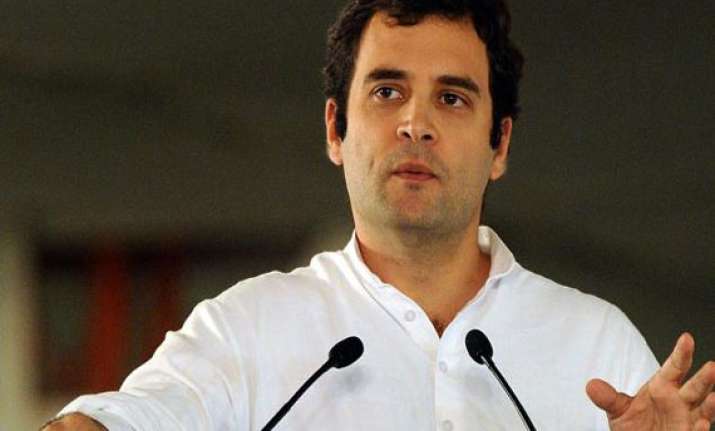 Bhubanewar: Congress Vice President Rahul Gandhi is likely to visit Odisha on March 31. Gandhi is scheduled to visit undivided Koraput district and address two public meetings in Nabarngpur and Koraput Parliamentary Constituencies, Congress MP Pradeep Majhi said.
Majhi, who is also a candidate from Nabarangopur seat, earlier in the day met Gandhi and said the Congress vice president's proposed visit has created tremendous enthusiasm among party workers in undivided Koraput district.
Of the two Lok Sabha constituencies where Gandhi was scheduled to visit on March 31, the party held Nabarangpur seat while the BJD candidate had bagged the Koraput seat in 2009.
This time round, Congress has fielded former Union Minister and ex-Chief Minister Giridhar Gamang in Koraput seat.