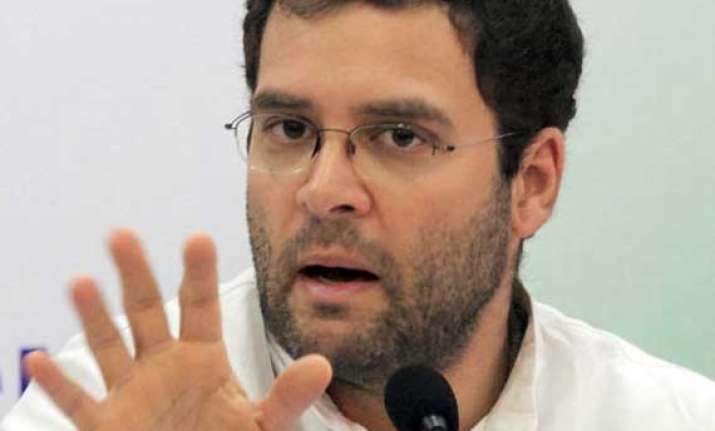 New Delhi: Congress vice president Rahul Gandhi Saturday said he was "saddened" to hear about communal clashes in Saharanpur in Uttar Pradesh, in which at least two people were killed.
"I am deeply saddened to hear of clashes in Saharanpur," Gandhi said in a statement.
"Violence, divisiveness and hatred have no place in our country. This politics of hatred must end. I appeal to everyone to remain calm and refrain from fanning communal passions," he said.
Violent clashes broke out in Saharanpur Saturday over a land dispute as two groups fought pitched battles, fired at each other and burnt several vehicles, police said.
At least two people died, while 18 others, including five policemen, were injured in the clashes, police said. District officials said curfew has been clamped in the city.