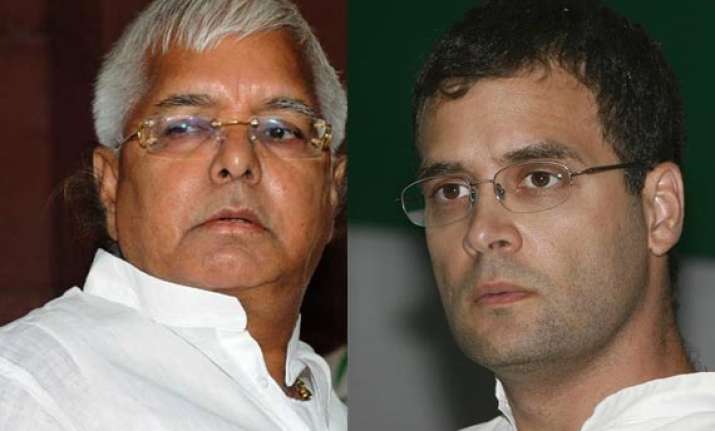 New Delhi: Top sources in the Congress today said, the party vice-president Rahul Gandhi is reluctant to share the election dais with fodder scam convict and RJD supremo Lalu Prasad in the forthcoming Lok Sabha elections from Bihar.
Rahul Gandhi is expected to go on Bihar tour on March 13 and 14, but sources said, he will be doing the campaign on his own.
The Congress and RJD have forged an electoral alliance in Bihar, with both the parties contesting the elections jointly.
It may be mentioned, Rahul Gandhi had torn up a draft ordinance at a press conference in Delhi several months ago, which sought to provide protection to politicians and criminals convicted by courts.