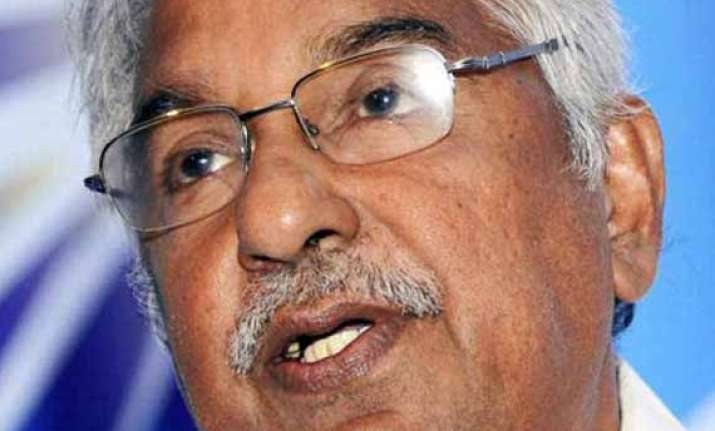 Thiruvananthapuram: Kerala Chief Minister Oommen Chandy today said that Rahul Gandhi cannot be singled out for the Congress' debacle in the Lok Sabha elections.
"It is not proper to single out any particular leader for the debacle. The party takes collective responsibility in victories as well as defeat. The outcome of the elections has already been evaluated by the party in that sense," Chandy said here, when his attention was drawn to voices against Rahul from certain quarters.
Reposing confidence in the leadership of Sonia Gandhi and Rahul, the Kerala Chief Minister, said, "I have no doubt that the Congress will make a comeback. The party should take the defeat positively and engage increasingly with the people without treating them as adversaries in the backdrop of the present setback. The present leadership is capable of restoring the party to its glory."
Chandy, who bucked the anti-Congress trend in Kerala, said, "The Congress lives in the hearts of the people. History tells us that the party has comeback from reversals. The classic instance was its revival after the defeat in 1977 under the late Prime Minister Indira Gandhi."