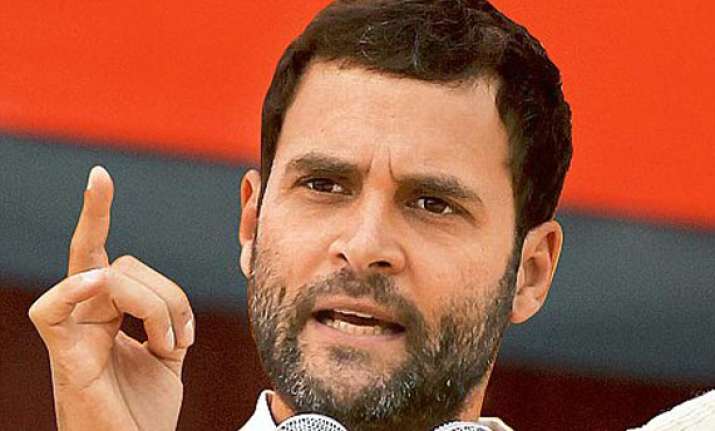 Nagrakata (WB): Attacking the Mamata Banerjee government in West Bengal over the issue of development, Rahul Gandhi today said funds worth crores were sent from the Centre to the state but they never reached the people.
"We sent crores of rupees to West Bengal government. The money doesn't belong to the ministers and MLAs. It is your money but it doesn't reach your hands," Gandhi told a party meeting in Jalpaiguri district.
His comments came in the backdrop of Banerjee's repeated charge that the central government was taking away a huge chunk of state funds in the form of interest on loans.
Yesterday, state finance minister Amit Mitra had alleged that the Centre had deprived Bengal of over Rs 86,000 crore since 2011.
Gandhi said that people of Bengal had removed a Communist government which has "failed" everywhere else in the world and voted for a government to fight for the people and work for the poor.