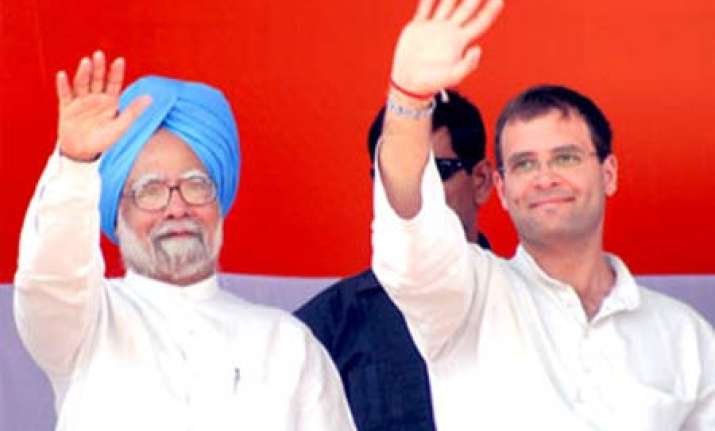 New Delhi, Nov 19: Congress general secretary  Rahul Gandhi today came out in strong support of Prime Minister Manmohan Singh in the wake of the Supreme Court observations in the 2G spectrum scam.
"I don't think he is in an embarrassing position at all," Gandhi told reporters outside Parliament, throwing the weight of the Congress behind the Prime Minister.
The Congress General Secretary was asked whether the Supreme Court's observation has put the Prime Minister in an embarrassing position.
Gandhi's comments came a day after AICC General Secretary Janardan Dwivedi came out in strong support of the Prime Minister, saying the party "had stood, is standing and will stand" by him and that "in the whole world, no one doubts the integrity of our Prime Minister. He is an able and noble person and the party is fully with him."
His remarks came in the wake of the mounting attack on the Prime Minister by the opposition, which demanded an explanation from him in the wake of the Supreme Court observations as to why there was delay in granting sanction to prosecute former Telecom Minister A Raja. PTI