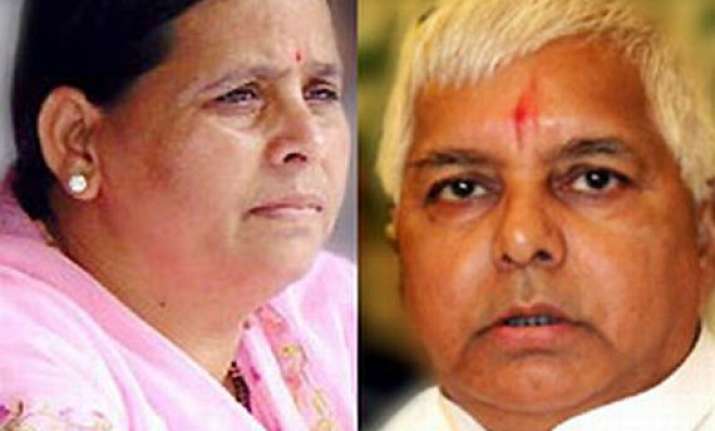 Patna: Rabri Devi who was anointed to lead RJD in the absence of her husband and party supremo Lalu Prasad today asked party leaders and workers to maintain rock-like unity in the hour of "crisis".
"I appeal to you all to maintain rock-like unity and carry forward the party's programme and social justice agenda," she told RJD leaders and workers at a crucial meeting held at her official residence.
"All of you must shed you differences to stand united to make the party a strong political force in Bihar," Rabri said and outlined the party's political agendas over the next couple of months saying that the district and assembly constituency level programmes will go as scheduled as decided earlier by Lalu.
Rabri, who is also a former Chief Minister, put speculation to rest that the party may disintegrate after Prasad's conviction for five years in jail in a fodder scam case and said there was no question of division in the party and none of the leaders and workers were going anywhere.
"The question about the RJD disintegrating or breaking apart simply does not arise," she said.
Rabri also set at rest speculation that she will contest the next general elections from Chapra parliamentary seat of her husband, who was set for disqualification after conviction in the fodder case and said she was not greedy for any political post.
She was also critical of the media for its coverage of Lalu Prasad's conviction in the fodder scam case and claimed that the facts were twisted to malign the RJD supremo and the party.
"I will keenly watch how you people (media) report the November 22 hearing by the Ranchi High Court," she said, referring to a PIL urging that present Chief Minister Nitish Kumar be made an accused in the fodder case for allegedly taking bribe.