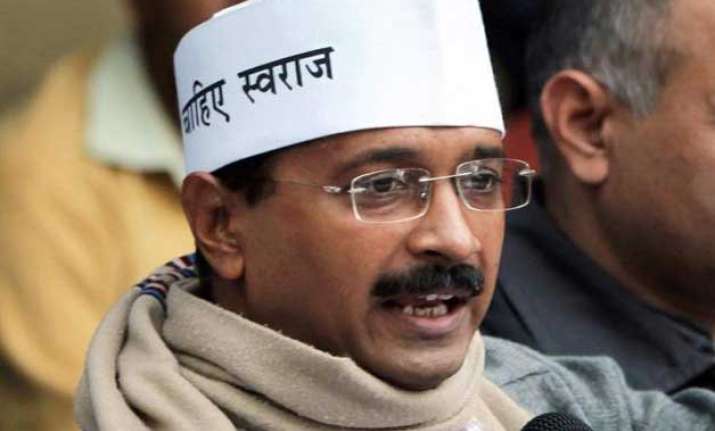 New Delhi: After he claimed that the Centre had not sent an invite to him for the Republic Day function here, AAP convener Arvind Kejriwal came under an attack from BJP, which said that the former Delhi chief minister was "a bundle of contradictions" as the event was open to the common man, which he insists he is.
"What a bundle of contradictions! As Chief Minister, Mr Kejriwal wanted to disrupt the RD celebrations, as a former CM he wants to attend it," said BJP spokesperson Nalin Kohli.  He said Kejriwal had raised the issue of disrupting the Republic Day parade earlier when he sat on a dharna, and this only shows "he has little commitment towards constitutional bodies".
Another BJP spokesperson, Sambit Patra, said, "Republic Day celebration is for the common man. Right from the beginning, Kejriwal was against VIP culture; Now he says he will only attend Republic Day on invitation?"
Kejriwal had earlier slammed the Centre saying, "I haven't got any invitation. If protocol says it should be sent, then they should have sent it to me. If not, then they shouldn't.  There shouldn't be any politics over it." Union Minister and senior Delhi BJP leader Harsh Vardhan has said he was not aware of the matter even as he added that the Centre was not going to flout any rules.
"I don't think anybody in our government is going to flout these rules and regulations... I just want to make the entire nation aware of the fact that Kejriwal, as the CM of Delhi, was protesting on the same Rajpath last year and asking people not to let the Republic Day celebrations take place and had proudly proclaimed himself to be an anarchist," Vardhan said.