Follow us on New Delhi: If you think that the event of the year- Arpita's wedding is over, then think again. Yes, indeed the big ceremony which ended with all glitters on Friday in Mumbai was the last ceremony but here we got one more update. Though, it has nothing to do with an additional ceremony. The gala is over and the big brother of Arpita Khan- Salman is back to business so it was Bigg Boss host landing on the sets to shoot another episode.
The actor with immense pleasure and happiness shared with inmates the big wedding which took place at Hyderabad followed by reception in Mumbai.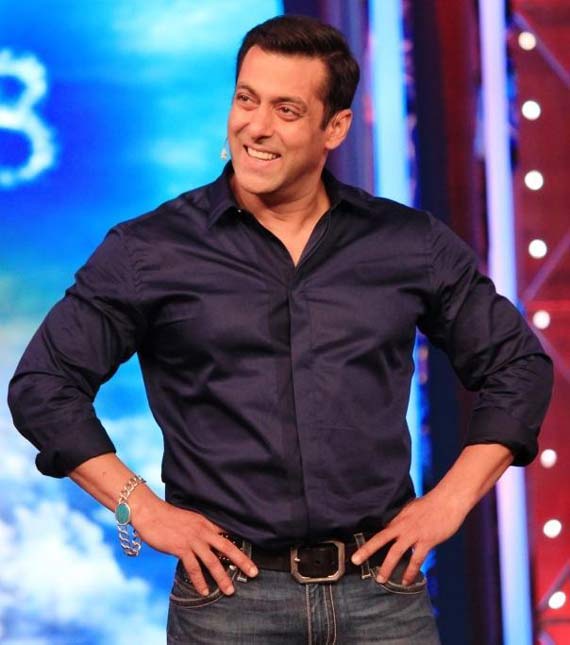 Just there the happiness multiplied when his 'Jija and Jiji' Aayush and Arpita gave him a surprise visit on the sets. The spark and joy on Salman's face of having duo on the sets had no holds barred.  Well, the world already knows the newly wed couple now but Dabangg Khan once again took the opportune to introduce them once again to one and all through television.
What a moment it was and how happy was Salman by being accompanied by the two was evidently visible. Since, he has been showering numerous surprises on his doting sister this visit would surely have been the best surprise that Salman would have ever received.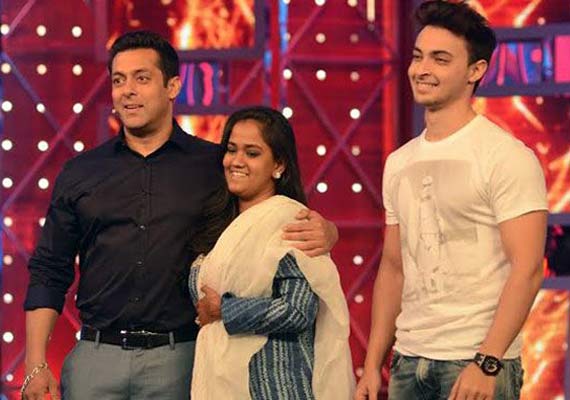 Well with this, all the 'masti' and 'naach-gaana' is over, however, such moments won't take much time to reprise once again for sure. Moreover, the wedding has brought many such moments which would be talked over for many days to come. Among them SRK-Salman' hatred-free friendship and Salman's associating Katrina with 'Kapoor' (Ranbir) tops the list.
We hope to see more of them. Yet again we wish the newly wed couple a happy married life.