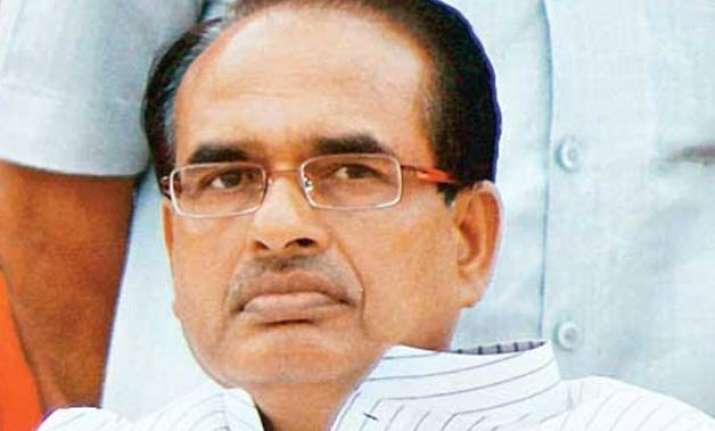 Bhopal: Observing that Madhya Pradesh's image is being tarnished globally over the Vyapam scam under a 'well-planned conspiracy', the BJP mouthpiece 'Charaiveti' has said the role of propaganda agency cannot be ruled out in running a "smear campaign" against the state and its Chief Minister Shivraj Singh Chouhan.
The editorial appeared in the latest issue of the monthly Hindi magazine which also blasted Congress leader Digvijay Singh for "defaming" Chouhan and his government.
"Madhya Pradesh's image has been tarnished and butchered globally under a well-thought of screenplay. Now everybody has started feeling so. There are proven instances in the country and world that many liaising- propaganda agencies run such campaign to destabilise government," its editor Jairam Shukla wrote.
"Italy from where the dictionary has got the word mafia was infamous for such campaign...Such agencies destabilise or topple national and provisional governments in the US, Latin America, Europe and African countries.
"The role of the propaganda agency can't be ruled out in the light of the smear campaign that was run and being run to defame MP and damage Shivraj Singh Chouhan's image," the editorial said, adding that a misinformation campaign was run to "exaggerate" the death toll related to the scam.
Referring to the recovery of Rs 10 lakh from Vyapam scam whistleblower Prashant Pandey's wife in Indore, the editorial accused him of "playing into the hands of Digvijay."
"Now the doubts are turning true. Pandey's wife had no explanation for the seized money. Police prime facie feel it was a hawala transaction. Enforcement Director and Income Tax investigations will unravel how many tranches of such Rs 10 lakhs, had been delivered earlier.
"Probably, Pandey was blowing the whistle on power of the (seized) money. He was Digvijay's ace (key man) in Vyapam scam. Web of Excel sheet (conspiracy) was hatched by Pandey," it said.
Digvijay Singh had petitioned the High Court and later Supreme Court on the basis of this excel sheet alleging Chouhan's role in the scam.
Earlier, Pandey had claimed that he was in possession of the original excel sheets containing names of powerful people, including politicians, which he had retrieved from one of the key accused of the scam. He had claimed that the excel sheet on the basis of which the MP police were prosecuting the accused in the scam was not original.
"The High Court had dubbed this (Pandey's) excel sheet a forged (document), but situation has come to such a pass that Digvijay Singh and his company has spread confusion and falsehood by it," the editorial says.