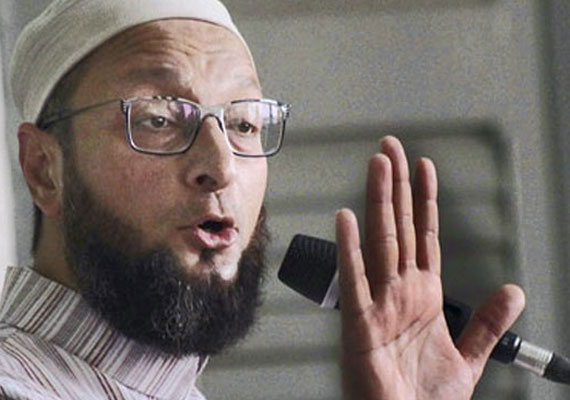 Hyderabad, Jan 25: MIM president Asaduddin Owaisi has demanded a probe into all bomb blasts in India after the razing of the Babri Masjid in 1992.
Saying he suspected the involvement of Hindutva forces, the Hyderabad MP referred to Home Minister Sushilkumar Shinde's statement that the Bharatiya Janata Party (BJP) and Rashtriya Swayamsevak Sangh (RSS) were spreading terrorism in the country.
Addressing a massive rally on the occasion of Milad-un-Nabi early Friday, he attacked BJP leader L.K. Advani for meeting Prime Minister Manmohan Singh to defend
Pragya Thakur
and other accused in bomb cases.