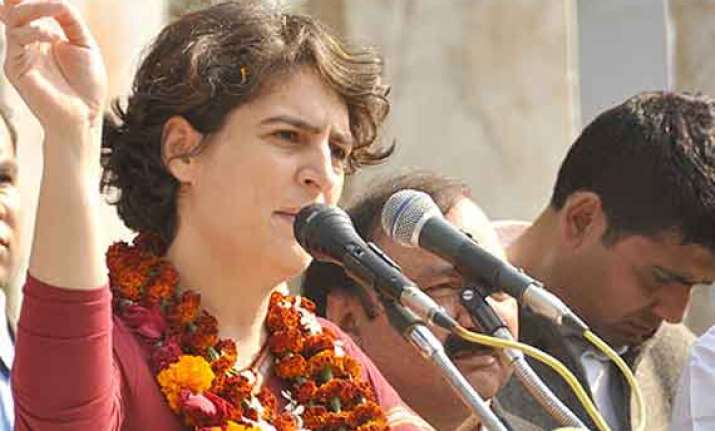 New Delhi: The Congress party has put to rest all speculations regarding Priyanka Gandhi's election campaign against BJP's PM candidate Narendra Modi  in Varanasi Lok Sabha constituency.
The party has clarified that Priyanka will not campaign in Varanasi.
After Modi's impressive rally in Amethi, media reports suggested that Congress party was seriously mulling over fielding Priyanka Gandhi for election campaign in Varanasi from where Narendra Modi is contesting elections.
Hours after Narendra Modi had attacked the Gandhi family in Amethi for practicing politics of anger and arrogance, Priyanka Gandhi hit back at him for allegedly insulting her martyred father Rajiv Gandhi.
Priyanka retaliated by saying  that the people of Amethi would never forgive Modi for humiliating her father.
Priyanka said, "My workers at booths will reply to this vile politics".
It should be recalled that  Priyanka's father and former Prime Minister Rajiv Gandhi had represented Amethi thrice in parliament.
Priyanka Gandhi has been campaigning for her brother and Congress vice president Rahul Gandhi in Amethi that goes to the polls May 7.